This post concludes our three-part blog series on the qualities of a superior roll off dumpster rental company. Part 2 of this series covered three more qualities to seek out in a dumpster rental company:
Variety of Roll Off Dumpster Sizes Available
Provides Both Residential and Commercial Dumpsters
Clean, Well Maintained Roll Off Dumpsters
This month we will present three additional qualities to look for:
Provides Guidance for LEED Certified Projects
A lot of construction waste and debris practices encourages can be recycled and the Leadership in Energy and Environmental Design (LEED) certified guidelines encourage the reclamation of wood, metal and cardboard materials to minimize this construction waste. These guidelines must be followed in order to properly sort, reclaim, recycle and then dispose of the debris in order to maintain a LEED certification. LEED certified projects are a great way to be kind to the environment because they keep construction waste out of landfills and incineration facilities. A superior roll off dumpster rental company understands these guidelines and can advise you on how to sort and manage the waste in your roll-off construction dumpster rental in the Mobile, AL area.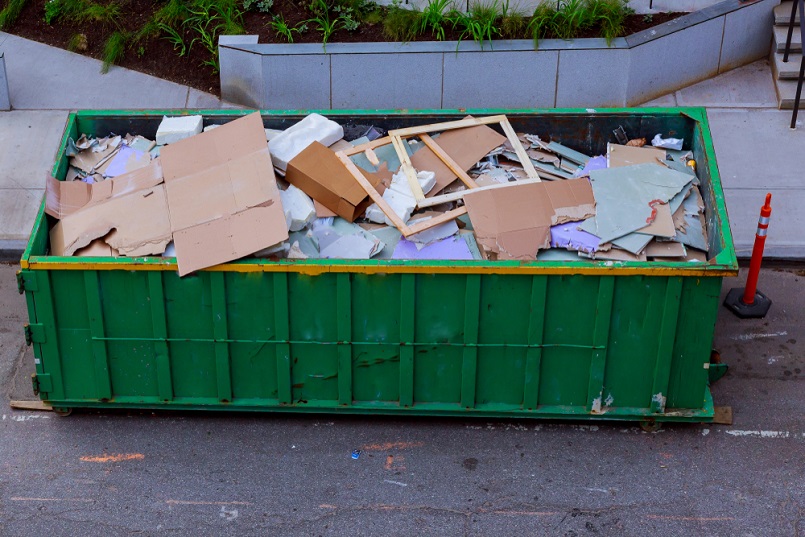 Estimates Accurate Timeframes Needed for Roll Off Dumpster Service
A superior roll off dumpster rental company understands the ins and outs of the waste management dumpster business. Representatives at these companies have the experience necessary to estimate how long it will take you to complete your project based on the size of the project, the number of and sizes of the roll off dumpsters that you need, the number of people working on the project, as well as the conditions of the work site. Although no estimates are perfect, the experience of the roll off dumpster rental representatives can make excellent, educated guesses as to how long you will need these dumpsters to complete your project.
Another thing to keep in mind is that a great roll-off dumpster company delivers their dumpsters promptly when requested and hauls the waste away promptly when you call.
Open During Hours Convenient for You
Everyone knows that most projects requiring a roll off dumpster rental–especially those for residential projects–do not always take place between the hours of 9am to 5pm, Monday through Friday. These projects sometimes need to be done after you get home from work, before your work day begins, on weekends, or for commercial dumpster rentals, done after hours when the 9-to-5 workers are out of the office. This is why you need a dumpster rental service that is open early mornings and weekends as well and can drop-off and pick-up roll-off dumpsters whenever you need it.
This concludes the qualities of a premier roll-off dumpster rental company. If you missed part 1, check it out here.
Circle J Roll-Offs is a Superior Roll Off Dumpster Rental Company in the Mobile, AL Area
We are the superior local dumpster rental company for the Mobile, AL area. We are open 7 days a week from 7am to 5pm to answer any of your roll-off dumpster related questions. Get more details by filling out our simple online form on our Contact Us page or give us a call at (251) 661-0001.