Doing a small project such as remodeling a bathroom or cleaning out a basement or attic. These types of projects probably cannot fill a 10-yard dumpster. In these cases, a better option would be a Dumpster in a Bag. This option allows you to fill a sturdy 2 ½' by 8' by 4' Polypropylene bag (about the size of an average pick-up-truck bed or 3 cubic yards) that you can fill and have a waste management company haul it away. These bags can hold up to 3,300 lbs. of debris, more than strong enough for most projects.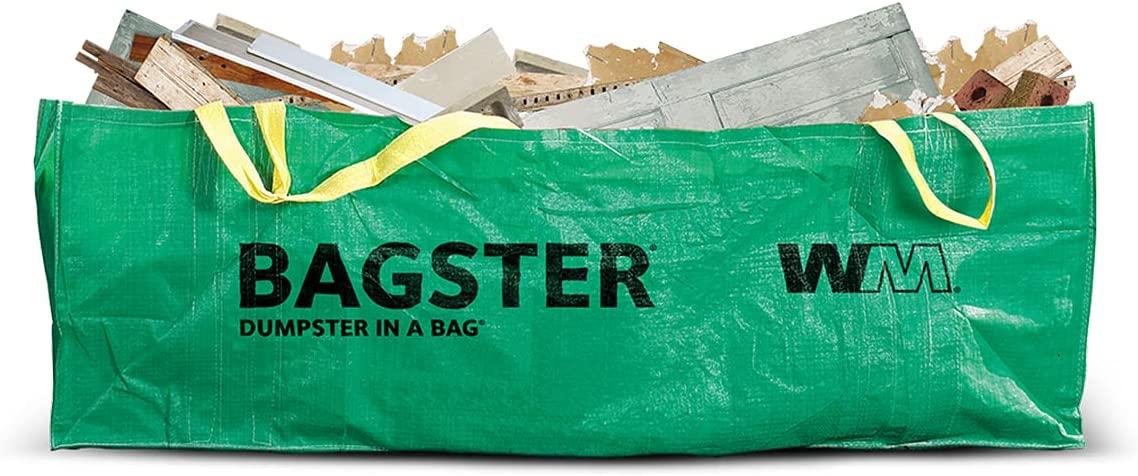 What Kinds of Projects are Good for a Dumpster in a Bag?
Remodeling a small bathroom
Cleaning out a small attic or crawlspace or a large closet
Clearing out clutter for a move to a new home
Removing yard waste
Getting rid of old lumber and building materials just lying around
What Kinds of Projects are Not Suitable for a Dumpster in a Bag?
Removing large, bulky furniture (it won't fit in the bag)
Completely emptying out a basement, attic or garage (not enough room in the bag)
Removing carpeting or flooring from more than one room (not enough room in the bag)
If you are still not sure if a Dumpster in a Bag is the right size for you, check out this other article on How Do I Figure Out What Roll Off Dumpster Size to Get?
Looking for a Dumpster in a Bag?
Circle J Roll Offs provides Dumpster in a Bag haul away service. You can purchase these bags for around $30 from most home improvement retailers such as Lowes or Home Depot. (Just be sure to give us a call when you get back from the store so we can enter you into our system for quick pickup once you are finished.) Then fill it up and pay us to haul it away for you–for the low cost of $149 in most areas. We usually collect the bag within 24 hours of your call.
Don't want the hassle of purchasing the bag? No problem. We'll order it for you on Amazon, ship it to you and add it into the cost of pickup for $179 making the Dumpster in a bag an excellent solution. Get more details by filling out our simple online form on our Contact Us page or give us a call at (251) 661-0001.