Did you know that, according to the EPA, yard waste makes up about 13% of all solid waste in landfills across the United States? You can help reduce this percentage with a few easy actions to greatly reduce the amount of yard waste you produce, or transform it into fertilizer for your lawn or rich compost for your garden or flower beds.
Use a Mulching Mower
Instead of collecting lawn clippings in a bag or raking them up from the piles laying on the lawn, purchase a mulching mower. Mulching mowers break grass clippings and fallen leaves into tiny pieces which then can easily decompose into your lawn and feeding it. It is important that the blade on your mulching mower is very sharp to make sure that these grass clippings and leaves are finely shredded to make the best impact.
Create a Compost Pile
There are inexpensive compost bins available at every gardening and home improvement center. If you have the space in your yard, you can even create a compost bin of your own to process food and yard waste. A compost pile can handle a variety of waste such as grass clippings, leaves and small twigs and food waste such as old vegetables and fruits; old bread, noodles and crackers (anything made out of flour will work); egg shells; grains such as oats, rice and barley; and other old boxed foods such as cereal, potato and tortilla chips, just to name a few.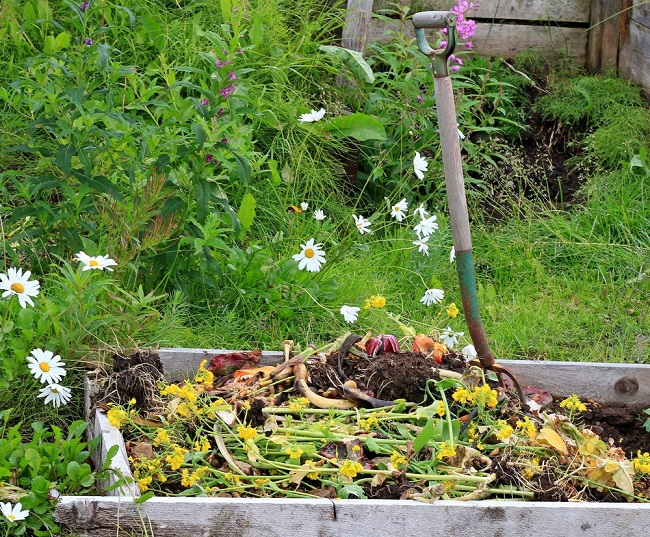 You can also combine this with finely shredded newspaper, shredded plain printer paper, shredded paperboard "cardboard" boxes used for storing food products, old dry dog or cat food, pet fur, hair and even used tissues within your compost pile.
Separate Yard Waste from All Other Waste
Another method to help manage yard waste in an environmentally friendly manner is to avoid mixing your yard waste with your other trash. When yard waste is mixed with other types of household waste it can become toxic and produce methane gas, and acidic leachate. Many cities and municipalities have designated yard waste pick-up days or allow you to pack your yard waste separately in special, reinforced, compostable paper bags, where it can be processed separately from other household waste. Another option is to get a dedicated dumpster rental for your yard waste.
Need a Roll Off Dumpster Service for Your Yard Waste?
Contact us at Circle J Roll-Offs. One of our helpful customer service reps can help you figure out which dumpster rental size is right for your yard waste. Fill out our simple Contact Us form on our website or give us a call at (251) 661-0001 to get your questions answered. We are open 7 days a week from 7am to 5pm.