This post continues our three-part blog series on the qualities of a premier roll off dumpster rental company. Last month's post covered these three qualities to seek out in a dumpster rental company:
Prompt Roll Off Dumpster Drop Offs and Pickups
Clearly Defined Roll Off Dumpster Prices
Knowledgeable and Friendly Staff
This month we will present three additional qualities to look for:
Variety of Roll Off Dumpster Sizes Available
Rarely does one size fit all when taking on a major remodeling or clean up project that requires a dumpster rental. So, your roll off dumpster company should offer a variety of dumpster sizes in order to meet the specific needs of your project. For more information about selecting a dumpster size, check out our blog post: How Do I Figure Out What Roll Off Dumpster Size to Get?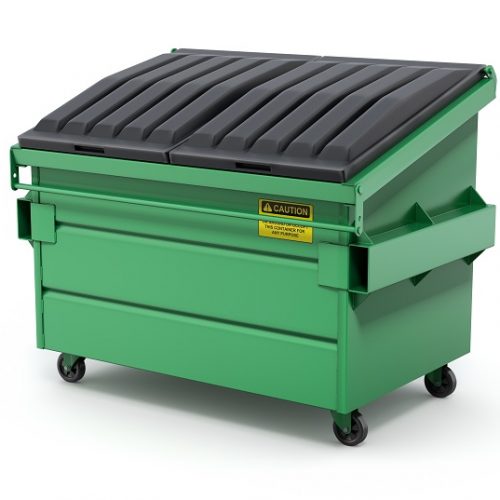 Provides Both Residential and Commercial Dumpsters
A premier roll off dumpster rental company will provide options for both residential and commercial dumpsters. Because of the nature of commercial and construction dumpsters, there is often different pricing and requirements involved in processing the disposal of the debris within them (as compared to residential dumpsters). For this reason, it is good to find a dumpster rental company that provides both options, so you can have a go-to company for all of your dumpster rental related needs.
Clean, Well Maintained Roll Off Dumpsters
Nobody likes to see rusty, smelly dumpsters in their neighborhood, even if it is only for a week or two during a spring cleaning or home remodeling project. A battered dumpster next to your business also can have a negative impact on your customers, so a premier roll off dumpster rental company keeps dumpsters in excellent repair, keeps them clean, and removes them promptly once they are no longer needed.
Return again next month for the final installment of our three-part series about the Qualities of a Premier Roll Off Dumpster Rental Company
Looking for a Roll Off Dumpster Rental Company in the Mobile AL Area?
Get more details by filling out our simple online form on our Contact Us page or give us a call at (251) 661-0001.